One of the first things an entrepreneur needs to do when starting a company in Dubai is gain an understanding of the different business licenses available in the country. There are several on offer, but fortunately deciding on the right one for your business is a relatively simple process.
If your company offers professional services such as consultancy, then you need to opt for a professional services license. If you're in the manufacturing trade, then an industrial license is required. Finally, if you wish to trade goods, then you require a commercial license.
One such commercial license is the general trading license. It is popular in the UAE as it allows for multiple goods to be traded under a single license. These goods do not have to be related – for example, you could trade motor parts and clothing under a single license.
Another reason behind its popularity is that the application process for a general trading license in Dubai is incredibly straightforward.
How to apply for a general trading license in Dubai
When applying for a business license in Dubai, the first step is usually to pick your business activity. As it is possible to list multiple activities under a general trading license in Dubai, you are free to pick more than one.
Once you've decided on your general trading company activities, it is time to choose a company name. In the UAE, there are a few rules you need to adhere to. These are mostly common sense. Your company name should not include any offensive or blasphemous language or make reference to known organisations and corporations, for example. You must also check that your chosen business name is available to be registered. A company formation expert like CREATIVE ZONE can do this for you.
Previously when setting up on the mainland, foreign entrepreneurs would have to work with a local sponsor who would hold a 51% stake in the company. However, this is no longer the case. Foreign ownership of mainland companies is now permitted in most sectors. There are, however, some exceptions. These include banking and finance, water and electricity provision, telecoms, pilgrimage services, printing and publishing, and medical retail.
This makes the process of applying for your license much more straightforward. If you are setting up on the Dubai mainland, the first step is to register with the Department of Economic Development (DED). This can be done online.
To make your application you will need to submit a completed form along with copies of your passport, and shareholder and company documentation. In most cases, licenses are issued in three to four weeks. To ensure your application is timely and accurate it is a good idea to let a company formation expert manage this process for you.
Why apply for a general trading license in Dubai?
A thriving business community
There are a host of reasons to start a general trading company in Dubai. The Emirate is home to a thriving business community and an expanding economy – ranked among the fastest growing in the world. Companies in the UAE also benefit from zero % corporate and personal tax. In fact, the only tax payable on most goods is VAT at a flat 5%.
Dubai is also incredibly well connected – ideal for trading all sorts of goods with every corner of the world. The Emirate benefits from a strategic location at the heart of east and west and is home to two busy international airports and several major shipping ports.  
A flexible setup
Setting up in the UAE with a general trading license offers plenty of scopes. If your business relies on international import and export, there are plenty of world-class facilities in the vicinity of Dubai's ports and airports.
There is also plenty of flexibility in how you set up your company – you are free to do so alone or with several shareholders.
You're also unrestricted in the number of employees you can have. As the holder of a general trading license, you can sponsor your employees for their visa applications. There is no maximum cap but the larger your premises, the more employees you can sponsor.
It is also possible to sponsor your dependants for their UAE visas too. Whether you wish to bring your family – including children, spouses and dependant parents – to the UAE, or you need to hire domestic staff such as housekeeper, the process is simple.
General trading license cost
When it comes to general trading license costs, the expense of setting up is minimal. The only major costs are for licensing and visa applications. It's also worth noting that the cost increases slightly when setting up with multiple shareholders.
There are few additional costs other than this. Mainland general trading companies are usually not required to put share capital upfront when establishing in Dubai.

As you can see, the process of applying for a general trading license – whether in a free zone or in the Dubai mainland – is not overly complicated. However, it does require some local knowledge regarding licenses and permitted activities. What's more, any mistakes in your application or omissions in your documentation can lead to delays or even rejection.
To avoid this, it is advisable to work with a company formation expert who can manage the entire application process for you. A business formation company can liaise with all relevant authorities, including immigration, to ensure every step of the process runs smoothly.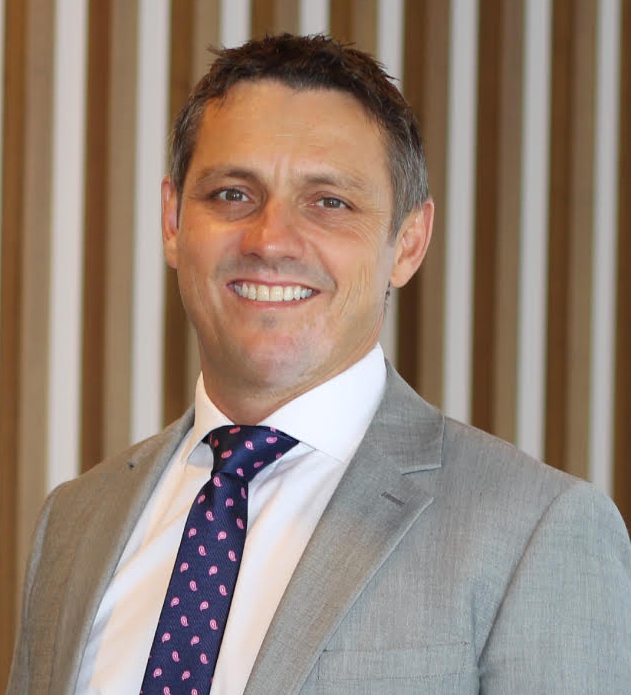 Steve Mayne | Managing Partner – CREATIVE ZONE
Steve Mayne is a founding Managing Partner of CREATIVE ZONE – Dubai's largest company formation firm, established in 2010. He brings more than 26 years of experience in sales, business consultancy, corporate leadership, and entrepreneurship to his many commercial and community endeavors. 
He has also worked with a number of global organisations specialising in logistics and process engineering. With his expertise in workspace solutions and company formation consultancy, he has played an integral role in providing support and advice to many startups and incubation centres.