UAE Anti-Money Laundering and Financial Crimes Initiative
As the most important financial hub in the Middle East, Dubai hosts a range of international business interests across its various economic zones – making the city one of the top ten financial centers in the world. Intending to exploit the concentration of wealth in the city, financial criminals target Dubai to launder money or finance terrorist activities.
To address these financial threats, Dubai's regulatory bodies have introduced crucial initiatives to prevent financial crimes and money laundering.
Join us for a special webinar with our experts – Hala Bou Alwan (CEO of Hala Bou Alwan Consultancy), Malcolm Wright (Chief Compliance Officer of 100x Group), and Zeeshan Toor (General Manager of Creative Zone Tax & Accounting) to discuss how businesses can combat these financial crimes. The event will be moderated by Lorenzo Jooris, CEO of Creative Zone.
Topics of Discussion
03:00PM

-

04:00PM

Challenges and innovations in combating Financial Crimes
Types of prevalent Financial Crimes to mitigate
UAE Authorities' efforts to prevent Money Laundering
Important of international cooperation to combat Money Laundering
Major Money Laundering cases in the UAE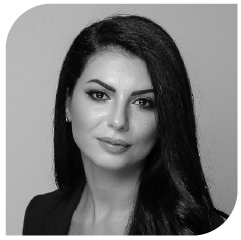 Hala Bou Alwan
CEO of Hala Bou Alwan (HBA) Consultancy Firm
Hala is the Founder and CEO of Hala Bou Alwan (HBA) Consultancy firm specialised in Governance, Compliance, CSR, AI & Financial and Cyber crimes' advisory and training. In addition to this, Hala is the Co - Founder of H.A.D Consultants specialised in self - empowerment events adhering to the UN Sustainability Developments Goals . She is a lawyer, member of the Lebanese Lawyers' Bar Association who holds dual Masters degrees ELLM in International Business Law from Boston University USA & LLM specialised in Artificial intelligence & Law from Universite La Sagesse, Lebanon. Hala as well is a member at the Arab Monetary Fund Regional Fintech Working Group, a contributor at Forbes Middle East, and registered International Trainer and speaker at several Governmental Authorities & highly reputable organisations including Union of Arab Securities Authority , IOSCO - International Organisation for Securities Commissions, Thomson Reuters , Forbes Middle East, Capital Markets Authorities and many more. She is an Advisory Board member at the British University in Dubai – Faculty of Business and Law, and a member in the Entrepreneur Committee at the Capital Club Dubai.

She has 20 years' of success helping Regulators, Governments, Boards and high-profile organizations pave their Governance, Compliance, CSR , Financial and Cybercrimes mitigation roadmaps. She is a thought leader and author of many articles , interviews , research papers ( published by Boston & Cambridge Universities, Forbes , Gulf News and many more). Nine years prior to establishing her own firm in 2018, Hala led two senior roles at Thomson Reuters , the Market Development for Financial Crimes business across Emerging Markets globally & The Advisory and Educational Governance, Financial Crimes and compliance Business across EMEA & Asia. Prior to this, Hala was the TSME – DIFC Financial Crimes - Compliance Consultant – Authorised by Dubai Financial Services Authority, before that Hala was the Head of the Anti-Financial crimes at BLOM Bank France , and prior to that legal Consultant at Raja Bou Alwan Law firm & IP compliance Officer at United Nations -UNDP .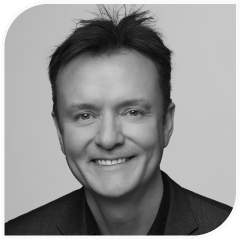 Malcolm Wright
Chief Compliance Officer at 100x Group
Malcolm Wright is Chief Compliance Officer at 100x Group. He was previously Chief Compliance Officer for Diginex in Hong Kong, and prior to that Revolut in London. In his earlier career, Malcolm held senior several leadership roles within Thomson Reuters' (now Refinitiv) anti-financial crime business, including overseeing the delivery of World-Check One, a leading risk intelligence platform to mitigate financial crime and sanctions risk. He also sat on the leadership team that brought the world's first KYC Managed Service to market.

Malcolm speaks internationally on a variety of topics in particular the FATF Recommendations for Virtual Asset Service Providers (VASPs). He also sits on international committees including chairing the Advisory Council and AML Working Group at Global Digital Finance (www.gdf.io), an industry-led initiative in setting codes of conduct and best practices for the virtual asset industry. In this respect, Malcolm has led industry and regulator conversations regarding FATF Recommendations for VASPs as well as developing an industry AML Code of Conduct. Most recently, Malcolm co-founded and co-led the Joint Working Group for interVASP Messaging Standards (intervasp.org) that developed the widely-adopted IVMS101 message data standard for FATF 'travel rule' compliance.

Malcolm is an Associate Fellow of the Royal United Services Institute's Centre for Financial Crime Studies in London (rusi.org).
Zeeshan Toor
General Manager (ACCA, CMA, UAECA), Creative Zone Tax & Accounting
Zeeshan Toor brings the highest standard of quality to work. Having a diverse experience and keen insights towards management, allows him to read between the lines and understand the needs of the clients on a very minute level. Accredited with World renowned Professional Certifications like ACCA, CMA and UAECA equips him with the essentials skills required to provide value for money services to clients. His hard work got him featured in the PwC's Academy Monthly Newsletter. His excellent analytical skills, strategic thinking and independent advice for the clients aids management decisions, brings efficiency, improves workflow and adds value to a growing business.