Setting Up A Dubai Mainland Company
Over the last decade, Dubai has become the world's premier destination for expatriates and entrepreneurs seeking to relocate and launch new ventures – drawn largely by the emirate's thriving business community and attractive tax rate.
The unique situation of the current pandemic has also altered business dynamics, requiring mobility and flexibility when it comes to running a business. Dubai recently rolled out first-of-its-kind virtual business licenses for global investors. That allows nomad entrepreneurs from across the globe to establish commercial operations in the emirate. In this arrangement, investors can obtain a virtual commercial license from anywhere in the world, including opening bank accounts and securing e-residencies.
Join us for our upcoming webinar, as our business setup advisors discuss some key actionable strategies that will help you launch your business in Dubai, advise on best-suited zones for your business, and familiarise you with the industry changes and answer all your related questions.
Objectives/take-away points: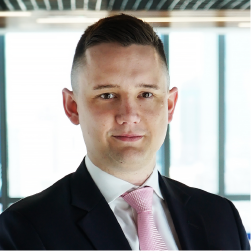 Alistair Paine
Business Setup Manager
Alistair Paine has been a Business Set-Up Manager for 4 years with Creative Zone and has vast experience in company structuring, Free Zone and onshore UAE company formation, offshore SPV creation and providing risk mitigation solutions for entrepreneurs, SMEs and large corporations establishing or expanding their presence here in the UAE.
Prior to this Alistair has had experience in Corporate Services his whole professional life. Working closely with a premium capital raising outfit previously, Alistair has built up a strong network of lawyers, accountants, tax advisors, corporate finance houses, banking professionals and corporate service providers. Having lived in the UAE for an overall period of 22 years, Alistair has watched the country develop, grow and transform into the global powerhouse it is today and proudly calls the UAE his home.
Calum Mclatchie
Business Setup Advisor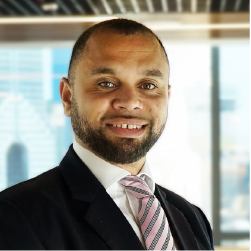 Romell Gumbs
Business Setup Advisor
A Sales professional, with 9+ years of experience in increasing responsibility, successfully managing sales and business development areas within IT Software, Cyber Security, Technology and Hospitality.

Highly experienced in developing business and establishing commercial agreements with extensive C-level contacts across EMEA with an impressive track record of closing enterprise sales, exceeding expected quotas and revenue growth.

Recognized for contributions to record-setting sales figures, with key account management and creating new business.

Proven ability to lead sales teams to achieve multibillion-dollar revenue gains. Offer an in-depth understanding of the sales cycle process and remain focused on customer satisfaction throughout all stages.

My success is based on hard work, goal orientation, emotional intelligence, patience, persistence, integrity and practising common sense management by example.