B2B Entrepreneurship Opportunities in Dubai 
The United Arab Emirates, and particularly Dubai, presents itself as a major opportunity for all global businesses. Dubai is a major commercial and economic hub in the Middle East with close proximity and easy access to the various Middle Eastern, West and South Asian, East African and Eastern European markets. The UAE government also has a vision of promoting private businesses in order to boost growth and employment. The government has kept the hurdles for starting businesses to a minimum and aims to increase the contribution of small and medium enterprises to the country's GDP.
There are various free zones across all of UAE, with 30 of them located in Dubai alone. These zones provide a very favourable business environment, with the option of 100% foreign ownership of business, no taxes and hiring assistance among other benefits. Also, setting up businesses in other regions of Dubai is not too difficult. A General Trading License issued by the Department of Economic Development (DED) of Dubai covers most economic activities and businesses. It also covers mixed activity businesses. For any foreign entity willing to setup business in Dubai, there are various services that provide assistance with business setup.
Such a thriving business environment presents various opportunities for a clever entrepreneur to take advantage of. The business environment is favourable, the entry into the market has low barriers and the various other pre-existing businesses present ample of business-to-business (B2B) entrepreneurship opportunities.
If you have any great business ideas, Dubai is an ideal place where they can flourish. An example is to take advantage of the B2B opportunities and start a consultancy business in Dubai. The government's encouragement of small and medium businesses has created with a lot of young businesses seeking knowledge and expertise. If you have experience in a particular industry or specific business processes, then there are a lot of businesses which could use your services. According to a GCC report, the consultancy sector in UAE grew at about 12% in 2012, and a similar rate of growth can be expected to continue. There is plenty of opportunity for new players in such a growing sector.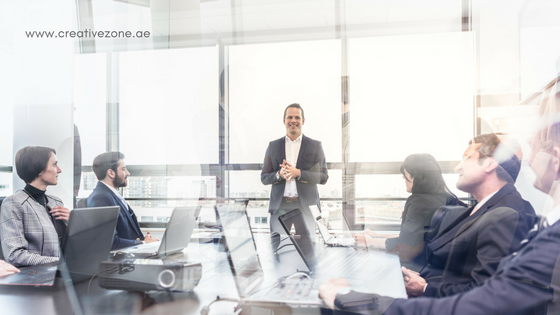 Another opportunity presented by such a business rich environment is that of outsourcing. Many businesses, as they grow in scale, outsource some of their operations in order to maintain a focus on their core business. One such operation often outsourced by companies is accounting and book keeping. You can start an accounting services company in order to serve all the existing businesses eager to streamline their own operation. For starting out alone, you might require some qualifications, experience and appropriate accounting aids to get started, but when you have a few accountants under you, there is plenty of money to be made managing the accounts of all the businesses entering the Dubai market.
Many of the larger companies often host various corporate events for their own executives, clients, investors, stockholders etc. All those events being held require managers, and hence event management formation might also be a good idea. If you have past experience working in an event management company, or have related educational qualifications, then you can find a steady demand for corporate event management services in Dubai.
Also one must not forget that all the businesses in UAE have also brought wealth to the local people of UAE, and hence a great place for retail business. As far as retail sector goes, e-commerce is all the rage and has been making significant gains in terms of revenues as well as a number of customers. A five year old survey revealed that 42% of the shoppers surveyed visited online services online, and the statistics keep growing fast. Many e-commerce businesses setup in Dubai are already booming, and there is plenty of opportunity for new comers. For e-commerce businesses in free zones, there is no import tariff or tax if they sell their goods within any free zones or abroad, making it a great place for international e-commerce sites. The demand created due to a high standard of living in UAE creates plenty of domestic demand for e-commerce sector.
The vast number of businesses opening their doors in Dubai presents a plethora of opportunities for any entrepreneur with the right idea, skillset and expertise.
More and more expatriates and foreign investors are launching their businesses in the UAE. The country has become the preferred destination for local and regional entrepreneurs for business startups and expansion. CREATIVE ZONE, with over 5,000 business setup clients, continues to help individuals and companies setup their businesses at the UAE Free Zones, Dubai Economic Development (Dubai Mainland) and Offshore. There are a number of options available in the UAE for company formation. Talk to one of our Business Setup Advisors to know which option is the best according to your requirement. We have a team of DED or Dubai LLC Company Registration experts ready to assist you. Call +9714 567 7333 or live chat with us today.