Business owners in the Dubai Mainland have to renew their DED license every year. Failing to renew the DED license can lead to hefty fines and adverse consequences like blacklisting of the company or obstacles in company expansion, which is why it is crucial to get your license renewed on time. Let us understand from Alistair the steps involved in the renewal process and how to avail discounts and instalments.
Q1) How To Renew DED License and Avail Discounts?
Generate the payment voucher from the DED website:Click on the weblink: https://eservices.dubaided.gov.ae/.
Log into your account.
Select Renew License or Renew Trade License.
Generate the payment voucher.
Q2) Submit the Dubai Residential Ejari and the latest DEWA bills:
Submit these documents (for partners and employees of the company) to the DM Revenue Department for obtaining a discount on the payment voucher.
DED license holders should have a Dubai Municipality online account to apply for the discount.
To create your Dubai Municipality online account, visit dm.gov.ae, and select the Dubai Municipality e-services.
Pay the Renewal Fee
Once the final payment voucher is issued, you can either pay it directly at any DED branch and get the license issued or request instalments.
Q3) How To Get Installments Facility for Paying DED License Renewal Fee?
DED license holders need to submit the following documents to request an instalments facility for paying the license renewal fee:
A copy of the last payment voucher issued for previous renewal or incorporation
A letter from the license holder requesting to pay in instalments (You also need to mention the number of instalments.)
A copy of the Emirates ID of the license holder
Q4) What are the Benefits Offered by DED When Renewing the License:
Due to the Covid-19 situation, the Department of Economic Development of Dubai (DED) is now offering the following benefits to Dubai business owners to pay the annual renewal fees for their DED licenses:
3-12 monthly instalments on submission of post-dated cheques from the corporate account (subject to approval and based on the total license fee)
Zero Down Payment
No requirement of renewed lease contracts (subject to terms and conditions) .
Q5) Other Discounts & Benefits Available When Renewing DED License:
Discount on Accommodation Feesranging from 500 to 1000 AED per employee by presenting Dubai Residential Ejari and the latest DEWA bills for partners and/or employees.
No Market Feescharged in the license cost (for companies that own an office). Usually, the market fee is calculated at 2.5% of the total value of the rent.
Reduced Market feesavailable to companies that don't own a physical office. In normal circumstances, the standard market fee to be paid is 3000 AED, but now it has been reduced to 250 AED.
Discount on Chamber of Commerce Feesup to 70% (case by case basis)
License holders should note that all of the above discounts are subject to approval and availability while applying for DED license renewal.
Q6) How Can Creative Zone Help You?
At Creative Zone, as part of our current promotions, we are offering the following Instalments Facility for different Trade Licenses:
Free Zone Trade License: 0% Easy Payment Plans for 3, 6, 9, and 12 months with selected banks at AED 480 per month.
Free Zone Trade License & 1 Visa Package (Startup Incentive Package): 0% Easy Payment Plans for 3, 6, 9, and 12 months through partner banks at AED 1480 per month
Dubai Mainland Trade License (Startup Booster Package): 0% Easy Payment Plans for 3, 6, 9, and 12 months with selected banks at AED 1917 per month
At Creative Zone, we help companies obtain additional discounts on renewing their DED licenses and getting monthly instalments facility approved if possible.
With our extensive knowledge in the field of company formation and government licensing processes, as well as our strong relationships with various government authorities and officials, we can help you get your DED license renewed in no time.
About the Author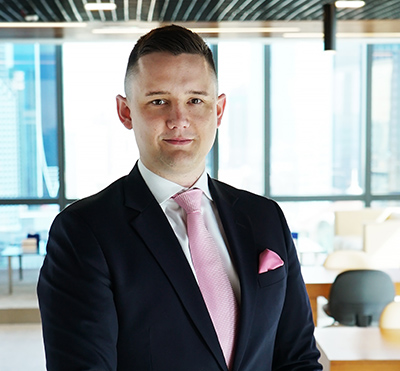 Alistair Paine is the Business Setup Manager at Creative Zone, he is an expert on company formation in Dubai Mainland and has advised over 1,000 companies in successfully launching their business in Dubai. Alistair also holds extensive experience in company structuring, offshore SPV creation, providing risk mitigation solutions to entrepreneurs, SMEs and large corporations establishing or expanding their presence here in the UAE.
If you are looking to renew your DED license, please contact Creative Zone for attractive discounts and instalments facility, and let our dedicated team of customer service take care of it. Call us at 800 LICENSE (5423673) to speak to one of our DED License experts today!