When it comes to writing a financial plan that gives your company the foundation it needs to grow and achieve its potential, there are several elements to consider:
Define your simple business vision

Forecast sales, income, and cash flow

Project your investment options

Create a budget and eliminate debt

Focus on profits or growth

Make it an evolving blueprint
Sound financial planning creates a blueprint for business success through the micro stages of startup development while laying the foundation for long-term profit, growth and exit plans.
Define your simple vision
While a financial plan is typically figure-heavy, starting with an outline of your startup's current position, while mapping future goals, will help you effectively create the rest of the plan.
This will be useful when it comes to showing your financial plan to analysts, mentors, and investors.
Where you are now

Future goals

Your simple financial model
One of Warren Buffett's key strategies for predicting which companies would be successful has always been to look for those that have simple business models.
While you might have an incredible idea, one of Buffett's beliefs in the book Gems from Warren Buffett is worth contemplating: 'It is not necessary to do extraordinary things to get extraordinary results.'
Forecast sales, income, and cash flow
You need to define exactly how much your company is making in the now– and project those figures into monthly, quarterly, and annual numbers.
Your sales forecast should be realistic, honest, and achievable, taking into consideration any types of incomes that may come into the business.
Once you have this data in place, you will be able to use them as a basis for the rest of your financial planning.
Project your investment options
Regardless of whether you launch a startup alone, with a friend, or via a private consortium, considering your investment options is likely to play a key role in business development.
Your financial plan should try and identify the level of investment that really serves you – rather than adopting a 'more is better' ethos.
This is backed up by a study from the research group Statistic Brain which analysed the reasons for business failure in the US. While traits such as poor focus, inefficient mentorship, and lack of domain-specific knowledge featured prominently – so did raising too much money too soon.
So, estimate the amount of money you need to achieve your next goal, such as building a new website and developing one new product. The better you get at making this prediction, the better your prospects.
Create a budget, and eliminate debt
If you fail to analyse your expenditure and fall behind on payments, then your business can quickly become a runaway train that is crippled by debt. Chances are that the logistical elements of your business will grind to a halt, the debt will increase, and the stress incurred will ruin the positive energy that startups thrive on.
It's vital to create a budget and keep on top of debt with timely, well-structured repayments.
Once you've analysed your cash flow in and out of your business, you can then create a budget for key areas, such as marketing, NPD, recruitment, and website infrastructure.
Focus on profits or growth
While we have touched on the importance of streamlining your business by paying bills, one of the paradoxes for startups is the need to sacrifice profits in the pursuit of growth.
While you could choose short-term profits over growth, this is a sure-fire way to stunt business development.
Always opting for growth means you're more likely to have a negative balance sheet during the early stages of your company's life. But the infrastructure you're building can compound your business' value and lead to big profits and successful exits.
Psychologically, it's also important to acknowledge the realities of startup life to ensure that you maintain a positive mindset. Include where you are now, and where you are looking to get to within the time-frame of the financial plan.
Now:
Five team members

Small warehouse office

Basic website

One product
In 12 months:
Ten team members

New offices with networking leverage

Upscale website

Two

 products

Influencer on social media
Just because you're not making a big profit does not mean that your business isn't growing in the right direction.
Facebook took five years to turn a profit. Even then, when valued at US 6.5bn, they sought a USD 200m investment from a Russian investment company to push them forward.
Make it an evolving blueprint
While the available facts and figures will be prominent in your financial plan, analysing your business and making projections into the future requires a degree of creativity.
In essence, a financial plan usually entails painting a picture of what you predict will happen, based on available data and estimations.
Be as honest as possible. It serves yourself, your business, and prospective investors.
Analyse your business each month

Compare projected and actual figures

Update your plan and projections

Be honest and realistic
Creating a detailed financial plan is vital for the success of your startup and ensures that integrity starts from the ground up. Sound financial planning will create a blueprint for business growth through the next phase of your development while laying the foundation for long-term profit and successful exits.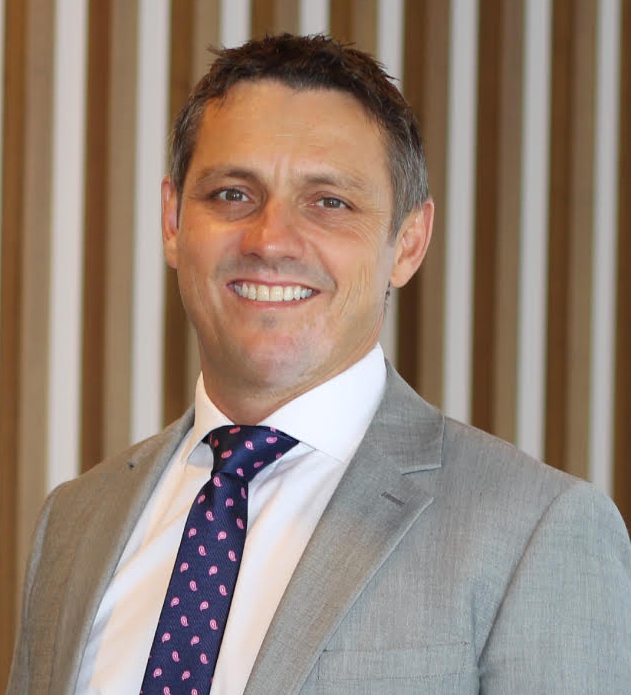 Steve Mayne | Managing Partner – CREATIVE ZONE
Steve Mayne is a founding Managing Partner of CREATIVE ZONE – Dubai's largest company formation firm, established in 2010. He brings more than 26 years of experience in sales, business consultancy, corporate leadership, and entrepreneurship to his many commercial and community endeavors. 
He has also worked with a number of global organisations specialising in logistics and process engineering. With his expertise in workspace solutions and company formation consultancy, he has played an integral role in providing support and advice to many startups and incubation centres.