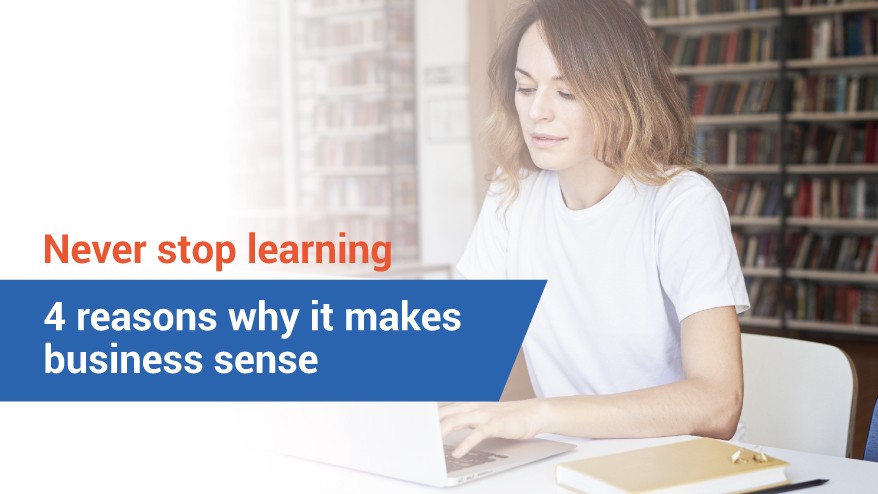 As a business owner, few skills are more powerful than your ability to learn. In fact, it's no exaggeration to say that business success can hinge on it. Committing time to continue your learning journey is how you:
Keep up with change
Inspire your team
Guide your business
Boost your confidence
All four lead to a more competitive and more successful business.
Stay competitive in a changing business environment
Your business will need to evolve constantly so you can keep up-to-date with market trends and changing customer expectations.
That's always been true in business but research by CEMS – the global management alliance – proves it's even more accurate today.
68% of respondents feel the pace of technological and digital change is the biggest threat to business leaders today
The digital and technological revolution is changing the face of business, fast.
Business owners can't afford to remain static. To run a successful company in this constantly changing landscape, you have to be innovative. And innovation comes hand-in-hand with continued learning.
Consider Elon Musk. A quarter of CEMS respondents feel Elon Musk is the world's most effective business leader, which proves the importance of innovation to business success.  
Continuing your learning is how you continue to upgrade your skills, develop new ideas, and innovate. So you can keep pace with the changing demands of business. As Stephen Hawking was quoted as saying, 'intelligence is the ability to adapt to change.'
Clearly, you aren't able to change unless you're committed to continuous learning.
You can keep up with your learning by setting aside some time each day to read relevant information. Make that information easy to find by:
Subscribing to a relevant news source
Following specific social media accounts

Setting up email alerts for news around keywords

Subscribing to a daily news digest service
Inspire team members to achieve better results
As a business owner, you're not only responsible for your own performance and results. You're responsible for the performance and results of your team. Your ability to offer learning and development opportunities is central to that, especially as workforce attitudes change:
The average tenure for US employees aged 20 to 34 is 2.3 years
The average tenure for US employees aged 65 and over is 10.3 years
This generational attitude shift to job-hopping means a growing majority of employees move on after a comparatively short tenure.
This translates into a change in employee priorities, from traditional mainstays like job security into learning and development. The opportunity to attain new skills becomes a major factor in retaining talented employees – with major benefits for your business:
Attract better job candidates to your business

Upskill those employees, so they deliver better results for your business

Retain employees longer because they feel valued and inspired
Which brings us back to your own learning journey. It's critical for business owners to continue learning, so you can pass your knowledge onto people around you. You can't teach unless you keep learning yourself.
If you commit to continually updating your own knowledge and skills, that will translate into a culture of learning that gets the most from the people in your company.
Guide your company and make better decisions
Control is another reason business owners need to continue learning. When you first set up your business, you wear many hats. You do most things yourself – from sales to marketing, to admin and so on.
Then your business starts to grow, and you become a master of delegation. You learn where your time is best spent, and where you'll ultimately make money by delegating. While delegating is a must, it can also mean you end up losing control over parts of your business where your decision-making input would be valuable.
An example, maybe you don't code. You outsource to a programmer or agency to custom-build your new website. That's fine. But if you don't understand anything about coding, even the fundamentals, your ability to input into that website project will be very minimal.
Ultimately you lose control over your supplier because you're not able to meaningfully assess their work and their progress. As a business owner, continuing your learning means you keep up with the changing abilities, people, and requirements within your business.
So you can retain control over the processes at a high-level and better manage the company's performance.
Boost your confidence and your business success
As a business owner, there are many hard skills relevant to your success. Those will be specific to your industry and business and form part of your company's value proposition.
But there's another skill that's even more important – confidence. In business, the idea of confidence is often misunderstood.
This is the negative loop to avoid:
You lack confidence because you feel you haven't proved yourself yet

Your business suffers because you lack confidence

You lose even more confidence on the basis of poor results
Because business confidence should be a positive reinforcement loop:
You have confidence in your own abilities and judgment

You slowly earn success because you're confident

You grow in confidence on the basis of good results
Confidence comes from within first. With inner confidence, you're better placed to weather storms and make important decisions – absolutely crucial for the success of your business, which brings us back around to continuous learning, because learning is how you build self-confidence.
As Steve Jobs said in a 1995 interview, 'It gave a tremendous level of self-confidence, that through exploration and learning one could understand seemingly very complex things in one's environment.'
Continuous learning is the most powerful tool in any business owner's toolbox, to accelerate both personal and business growth. If you do one thing today, commit time in your schedule to continue your learning journey.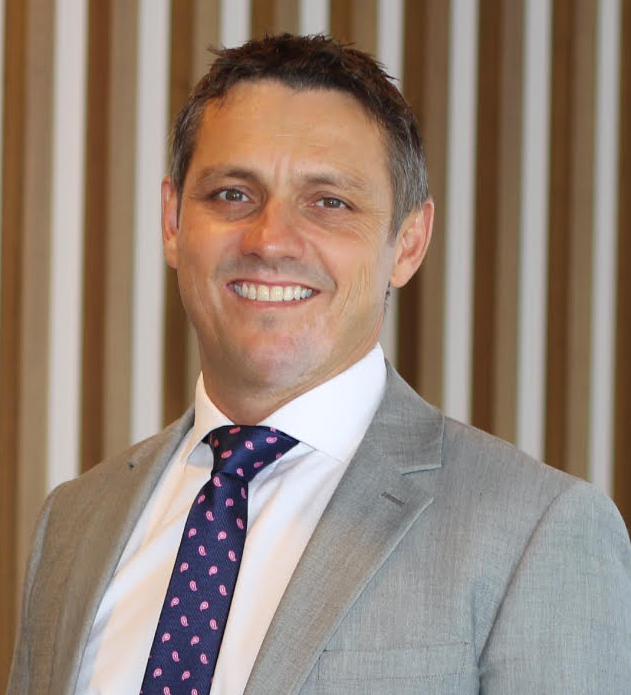 Steve Mayne | Managing Partner – CREATIVE ZONE
Steve Mayne is a founding Managing Partner of CREATIVE ZONE – Dubai's largest company formation firm, established in 2010. He brings more than 26 years of experience in sales, business consultancy, corporate leadership, and entrepreneurship to his many commercial and community endeavors. 
He has also worked with a number of global organisations specialising in logistics and process engineering. With his expertise in workspace solutions and company formation consultancy, he has played an integral role in providing support and advice to many startups and incubation centres.