How to Startup a Tech-Based Company in a UAE Free Zone
As the leading startup hub in the region, UAE is attracting global interest from tech entrepreneurs who are eager to invest in the impressive infrastructure and support services available. As technology becomes more easily accessible and innovative, so too are business activities evolving to accommodate this sector. It is no longer a surprise that UAE is anchoring its future business landscape firmly in digital technology.
The country's startup scene and the entrepreneurial spirit are scaling heights daily, especially due to the grand-scale focus on innovation. Some of the prominent emerging sectors include fintech, e-commerce, artificial intelligence, virtual reality and more.
"The UAE government continues to focus on developing and support the startup ecosystem. We are seeing new initiatives around regulation, working environments and funding to support startups. While e-commerce continues to be the focus of many new startups the region is seeing an increased interest in fintech companies as well as logistics platforms that solve for acute pain points in that space," said Philip Bahoshy, CEO and founder, Magnitt.
Dubai is seen as the world's most future-forward city.  This acclaim is driven by the continuous implementation of technology to drive economic development, diversification, boost happiness and satisfaction. While Dubai has long been touted as this region's business center, it is now that we are seeing the influence from techpreneurs and large scale tech corporation investment.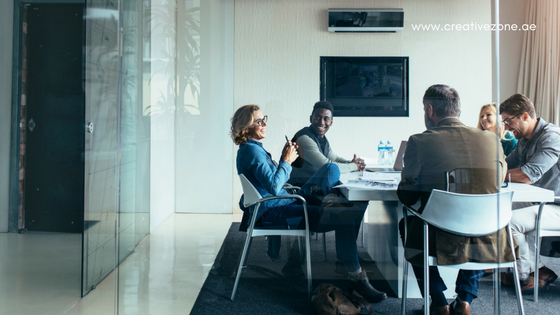 UAE Free Zones provide a somewhat friendlier regulatory and tax environment to Startups and SME's.  Given the attractive regulatory and financial environment, many Free Zones have become important hubs for Startups. One of the most popular Free Zones is Fujairah Creative City Free Zone.  It provides world class facilities and has the strategic location on the east coast of the country with a huge range of business activities on offer. Perfectly appointed for freelancers, businessmen, entrepreneurs and even tourists.
In a Free Zone such as Fujairah Creative City Free Zone, benefits such as 100% company ownership, 0% corporate and personal tax and 100% repatriation of capital and profits can be enjoyed by your new business. There are no paid upfront share capital, no need to rent an office space and get up to 6 UAE visas.
Activities such as e-commerce or any tech-related services including IT consulting, software developing, sales and many more can be established here. It is also one of the most affordable options. Starting from an upfront payment of AED 17,000, you can get your business license and start your company quickly and efficiently. Plus you can also opt to start as a Freelancer. If you are not looking to establish an enterprise or a company, this option is for you. 
Find out more about the UAE licensing options for your new Tech-based company. Consult with one of our Business Setup Advisors and learn more about the benefits of having your tech company registered under a Free Zone and Dubai Mainland jurisdictions and let us help you find the right one for you based on your requirements. Our team of company registration experts will help you setup your company from startup and for the lifetime of your business. Call +9714 567 7333 or live chat with us today.