UAE – Israel | Shaping a New Business Landscape
Having helped one of the first few Israeli owned companies establish themselves in Dubai, our next webinar on the 'UAE-Israel business landscape' is truly special for us. Joining us for the webinar will be Gilad Carni, CEO & Founder, UAE Israel Innovation Office, Zeev Lavie Director, International Trade Relations Division, Israeli Chambers of Commerce, James Khoury, Co-Founder & CEO, Newme, and Omar Al Busaidy, Author & Entrepreneur. The session will hold riveting discussions on the new and potential opportunities that businesses can explore in this emergent landscape, along with exploring the rising industries that are projected to be the driving force between the two countries. Moderating the session will be Lorenzo Jooris, CEO, Creative Zone.
Topics of Discussion
12:00PM

-

01:00PM

New UAE – Israel Economic and Diplomatic Relations
New areas of cooperation, potential opportunities for new business
Sectors with the biggest potential for growth, such as tech and science
Export and investment opportunities between the two countries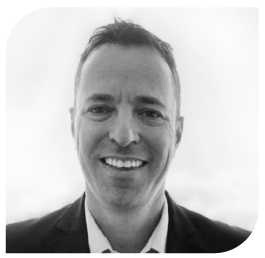 Gilad Carni
Founder & CEO, UAE Israel Innovation Office
Gilad is a prominent business player in the Israel technology scene and personifies the start-up culture of Israel, having founded and sold two companies and invested in an Israeli start-up later acquired by Google, among other accomplishments. Gilad has an MBA in international marketing and entrepreneurship from the University of South Florida. Mr. Carni has been promoting Israeli technology and innovation across the world for many years. He brought hundreds of business magnates, commercial delegation, and foreign governments to Israel for intimate knowledge and understanding of the Israeli innovation, technology, and achievements and was able to bring Israeli innovation to many parts of the world.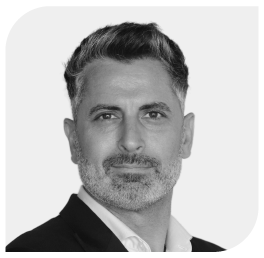 James Khoury
Co-Founder & CEO, NEWME GCC & Israel Business Consultants
James Khoury is the Founder & CEO of NEWNORTH UAE and Co-Founder & CEO of NEWME GCC & Israel Business Consultants. With well over two decades of leadership and operational experience gained in Europe and Dubai, Khoury is well positioned to support businesses of all shapes and sizes. Khoury began his career in sales in London, after which he held several sales and director roles in Dubai. Most recently, he was a director at two real estate companies – fäm Properties (part of $1.8 billion fäm Group) and Elysian Real Estate. In 2020, Mr. Khoury launched NewNorth, a Dubai-based consultancy dedicated to helping professionals at every stage of their career plan the next phase of their development and mentoring C-suite executives in performance management, sales, marketing, and strategy.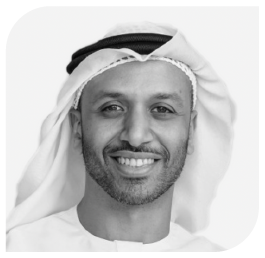 Omar Al Busaidy
Author & Entrepreneur
With a background in banking, investment, trade and tourism, UAE national Omar Al Busaidy holds over 13 years' experience in the UAE's corporate environment. Omar is the published author of the book 'Just Read It', an entrepreneurial guide to self-development. Since 2010, Omar has been invited to mentor several student and youth discussions focusing on entrepreneurship and leadership at various universities across Abu Dhabi and Dubai. He has worked with AISEC, Khalifa Fund and Abu Dhabi Council for Economic Development, and appeared as a panelist and keynote speaker at events and conferences organized by prestigious organizations including 37th World Diamond Congress, DP World, Harvard Business Club. National Bank of Dubai and Dubai Chamber of Commerce & Industry are among the private and public establishments that Omar has worked at, with an additional role of Commercial Attaché at the British Embassy.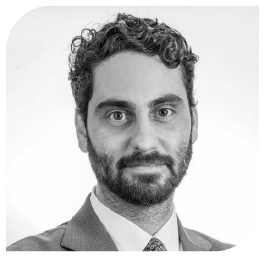 Ze'ev Lavie
Federation of Israeli Chambers Of Commerce
Ze'ev Lavie serves as the Director of the International Relations Division at the Federation of Israeli Chambers of Commerce, a leading economic organization representing the trade and service sectors. The FICC serves as a roof organization to over 5000 businesses and organizations operating in more than 120 divisions which represent various economic branches including export, import, trade, real estate, financial and business services. Lavie's responsibilities include assisting senior executives of leading Israeli companies to penetrate new markets or expand their business operations in existing markets, organizing conferences and presentations and other business development activities. Lavie volunteers for a number of charitable and community causes, including Israeli-Palestinian Young Business Leaders Forum and Association for Community Empowerment "Yedid." Lavie holds an LL.B degree from the Ono Academic College Law School.