UAE – Israel Business Roundtable
Creative Zone invites you to join an exclusive business roundtable discussion on the 'UAE-Israel business landscape', at Capital Club Dubai on December 9.
Joining us for this exclusive session will be Gilad Carni (CEO & Founder, UAE Israel Innovation Office), James Khoury (Co-Founder & CEO, NEWME), and Henrique Cymerman (Co-Founder & President, Israel-Gulf Cooperation Council)
Having helped one of the first few Israeli owned companies establish themselves in Dubai, this session is truly special for us. The session will hold compelling discussions on the new areas of cooperation, potential and opportunities for new businesses, along with exploring the rising industries that are projected to be the driving force between the two countries. Moderating the session will be Lorenzo Jooris, CEO, Creative Zone.
After last week's successful webinar on UAE-Israel business possibilities which saw over 1500 virtual attendees from UAE and Israel, we welcome you to join this exclusive in-person session.
COVID-19 Guidelines (Please read)
The maximum capacity of the venue is 40 people only. Registrations are on a first come and first served basis, after which a waitlist system will apply. If you are waitlisted, please expect an email from our team confirming the status of your registration three days prior to the event.
Social distancing protocol will be followed at the venue.
Attendees are requested to bring a mask.
Topics of Discussion
10:00AM

-

12:00PM

New UAE-Israel economic & diplomatic relations
New areas of cooperation, potential & opportunities for new businesses
Sectors with the biggest potential for growth such as tech & science
Export and investment opportunities between the two countries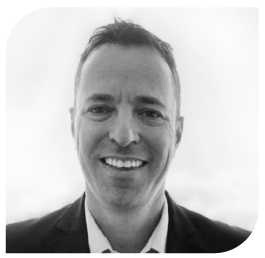 Gilad Carni
Founder & CEO, UAE Israel Innovation Office
Gilad is a prominent business player in the Israel technology scene and personifies the start-up culture of Israel, having founded and sold two companies and invested in an Israeli start-up later acquired by Google, among other accomplishments. Gilad has an MBA in international marketing and entrepreneurship from the University of South Florida. Mr. Carni has been promoting Israeli technology and innovation across the world for many years. He brought hundreds of business magnates, commercial delegation, and foreign governments to Israel for intimate knowledge and understanding of the Israeli innovation, technology, and achievements and was able to bring Israeli innovation to many parts of the world.
Henrique Cymerman
Co-Founder & President of Israel-Gulf Cooperation Council
Henrique Cymerman is the Co-Founder & President of Israel-Gulf Cooperation Council. He is a journalist, writer, director, lecturer, university professor, and has been a correspondent in the Middle East for many TV channels. He covered the Middle East events for more than 25 years, where he developed trust relationships with the political leaders in Israel, the Middle East and the Arab world, and he is served has a single arbitrator between the evolved nations in the Arab-Israel conflict. Cymerman was the recipient of the Conde de Godó Award in 2009 and the winner of the 2012 Daniel Pearl Award by the Anti-Defamation League (ADL) for investigative reporting.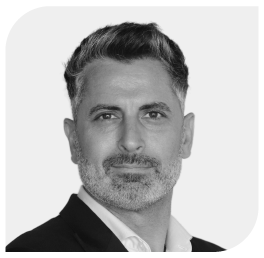 James Khoury
Co-Founder & CEO, NEWME GCC & Israel Business Consultants
James Khoury is the Founder & CEO of NEWNORTH UAE and Co-Founder & CEO of NEWME GCC & Israel Business Consultants. With well over two decades of leadership and operational experience gained in Europe and Dubai, Khoury is well positioned to support businesses of all shapes and sizes. Khoury began his career in sales in London, after which he held several sales and director roles in Dubai. Most recently, he was a director at two real estate companies – fäm Properties (part of $1.8 billion fäm Group) and Elysian Real Estate. In 2020, Mr. Khoury launched NewNorth, a Dubai-based consultancy dedicated to helping professionals at every stage of their career plan the next phase of their development and mentoring C-suite executives in performance management, sales, marketing, and strategy.