Setting up a DED company
Dubai Economic Department
Setting up a DED Mainland License has become much easier than before. The flexible regulatory procedures, quick timelines, and easy approval processes have made the Dubai License a preferred choice among investors. Having a DED License allows to work with government entities with ease along with trading anywhere in the UAE. Procedures to gain a corporate bank account will be much easier as well.
Establishing a company in Dubai also comes with an additional set of advantages such as various business can now be solely owned in the Mainland and getting a license is now more affordable and quicker.
So, if you are someone dreaming of having your own company, this could be your time!
After an extremely fruitful and popular webinar on company formation our business set up advisors are back with another power-packed session on Setting up a Business in Dubai. The session will give you action strategies to help you launch your business in Dubai, advise on best-suited zones for your business, familiarise you with the changes in the business ecosystem and answer all your related questions.
Agenda
11:00AM

-

12:00PM

Investor, employee, and dependent visas
Business activities and most suitable jurisdictions in 2020
Sole ownership, corporate sponsorship, and local service agent
Get a Dubai Mainland Trade License with 100% foreign ownership
0% Easy Payment Plans(EPP) for 3, 6, 9, and 12 months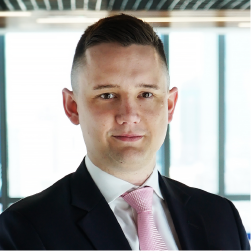 Alistair Paine
Business Setup Manager
Alistair Paine has been a Business Set-Up Manager for 4 years with Creative Zone and has vast experience in company structuring, Free Zone and onshore UAE company formation, offshore SPV creation and providing risk mitigation solutions for entrepreneurs, SMEs and large corporations establishing or expanding their presence here in the UAE.
Prior to this Alistair has had experience in Corporate Services his whole professional life. Working closely with a premium capital raising outfit previously, Alistair has built up a strong network of lawyers, accountants, tax advisors, corporate finance houses, banking professionals and corporate service providers. Having lived in the UAE for an overall period of 22 years, Alistair has watched the country develop, grow and transform into the global powerhouse it is today and proudly calls the UAE his home.
Elie Sulebi
Group head of operations
Elie brings over thirteen years of experience of working in diverse industry segments. Starting his career with a strong focus on Human Resources, his passion for learning and developing new abilities steered his career to a new direction, and he held important roles in many renowned groups like Challhoub and Jumeirah. Elie's leadership and liaison skills, financial acumen, sales flair, personal charm, persuasiveness, resilience in resolving day-to-day operational challenges, and an undying enthusiasm make him a prolific leader of the Creative Zone Group Operations team.
Jamie Harvey
Senior Business Setup Advisor
Jamie Harvey is one of Creative Zone's senior Business Setup Advisors, experienced in company formation with a demonstrated history of working in the business consulting history. Jamie specialises in helping clients make the right choice when it comes to choosing between Mainland or Freezone and has worked with many SMEs and vast organizations in their pre-business setup and growth.