Mastering the Art of Pitching with Flo Akinbiyi
IT IS TIME TO TAP INTO THE POWER OF EFFECTIVE BUSINESS PITCHES
Creative Zone invites you to join a very special webinar on Mastering The Art Of Pitching, hosted by our very own client – Flo Akinbiyi!

Flo Akinbiyi's coaching programs have been designed to transform professionals and give them the tools to deliver confidently and consistently impactful presentations and pitches for clients and experts. In this new virtual world, you have to go beyond what everybody else is doing. To be an outstanding presenter you need to:

Understand the audience, their needs, and desires
Find the WOW factor to keep the audience intrigued and engaged
Embrace authenticity and understand their Superpowers
Find your real voice and master the body language
Build a deep connection with the audience and…
Consistently deliver successful pitches and presentations with confidence
Sign up today to join this free and exclusive workshop on Tuesday, 5th October, at 3 PM.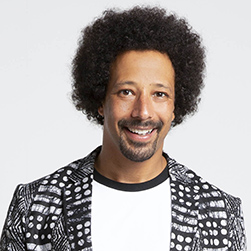 Flo Akinbiyi
Communication Coach
Flo is an Eye-Opener - a Communication Expert originally from Germany & Nigeria who has been enjoying the fast life of Dubai for the past decade. A Virtual Presenter, Event Moderator, Speaker and Communication Coach.

You see him on stage, in webinars, at conferences, hosting events, panel discussions, fireside chats, interviewing industry experts, giving keynotes or behind the scenes, helping leaders and teams take their communication skills to the next level.

His world is Communication! Oral, Visual and Experiential Communication, for him there is no limit! Over the years he has worked with more than 150 of the world's most successful brands, has delivered hundreds of events on and off stage and coached more than 1500 professionals on their communication skills.