Expand your business in the UAE
Why bringing your business to the UAE should be on your radar
Broaden your business entrepreneurial knowledge in this informative session between Tatiana Vishnevskaya and Anna Soloviova this upcoming webinar will discuss entrepreneurial strategies that will help you launch your business in Dubai, to advise you and familiarise you with the industry changes and answer all your related questions. Please note: This session will be in Russian.

Присоединяйтесь на предстоящее онлайн-мероприятие с Татьяной Вишневской, основателем проекта Великолепный Восток и Анной Соловьевой, бизнес консультантом Creative Zone. Расширьте свои предпринимательские знания в сфере открытия бизнеса в ОАЭ. На вебинаре обсудим стратегии по открытию бизнеса в ОАЭ с нуля. Представим готовое руководство по регистрации фирмы. Проконсультируем и ответим на все ваши вопросы.
About Creative Zone
UAE is one of the most sought-after business, financial, cultural, and social hubs of the world. The country is rapidly taking the lead in becoming the best financial and commercial global hub the world has ever seen and was ranked 16th by the World Bank in the Ease of doing Business.
Creative Zone offers complete end-to-end solutions including arrangement of visit visas, registration of your company, obtaining a 3 years residence visa for you and your family, assistance in opening bank accounts and any other personal requirements that would help you settle down in the UAE.
Make the right choice by investing in the right place at the right time – UAE, make your dreams a reality!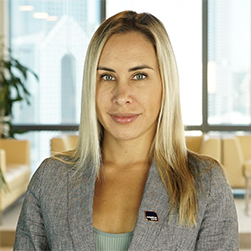 Anna Soloviova
Top expert in the field of business consulting industry and market access with 6 years of progressive experience in the Corporate services industry. Dynamic communicator, highly ambitious with background in sales, marketing and client needs assessments. Specialist in DED Mainland & Free Zone Business Setup.

Ведущий эксперт в области бизнес-консалтинга и выхода на рынок с 6-летним прогрессивным опытом работы в сфере корпоративных услуг. Динамичный коммуникатор, амбициозна, с опытом работы в продажах, маркетинге и оценке потребностей клиентов. Специалист по открытию бизнеса на материковой части и в свободных экономических зонах ОАЭ.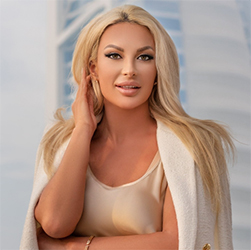 Tatiana Vishnevskaya
TV presenter & producer, author of Magnificent Middle East program on TV, YouTube and various social media platforms.

Татьяна Вишневская, автор и продюсер проекта «Великолепный Восток». Размещает передачу на ТВ в Персидском заливе, digital платформах и в соцсетях арабских, английских и русскоговорящих медиа групп.