Expand to Saudi Arabia
Why bringing your business to Saudi Arabia should be on your radar
Creative Zone invites you to a special webinar to help you plan your expansion into Saudi Arabia.
Businesses looking to expand their operations across the Middle East need to look no further than the Kingdom of Saudi Arabia. Through their VISION 2030 announced by H.R.H. Sheikh Mohammad Bin Salman Al Saud, Crown Prince of Saudi Arabia, the country has set in place initiatives aimed at opening up the economy to foreign investors.
The country's bold economic reforms have made the Kingdom a top choice amongst entrepreneurs to establish themselves in the region, such as – introducing changes to their investment law, updated business regulation, more openness to competition and international trade, as well as easing the barriers of entry to investors.
RSVP to attend this special webinar, as our business setup advisors share expert advice and procedures and expert to prepare you for expanding your business to Saudi Arabia.
Joining us for this session is Ahmed Alkahtany (Manager of Government Affairs, Creative Zone, KSA) and Alistair Paine (Business Setup Manager, Creative Zone, UAE), and Romell Gumbs (Business Setup Advisor, Creative Zone, UAE)
Moderating the session is Creative Zone CEO, Mr. Lorenzo Jooris.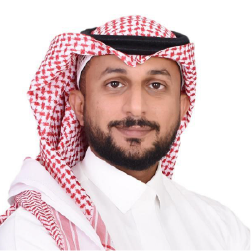 Ahmed Alkahtany
Manager of Government Affairs, Creative Zone, KSA
Government affairs manager with over 7 years' experience in governmental, administrative, and human resources affairs. A performance driven government relations professional with full understanding of Kingdom of Saudi Arabia's rules and regulations, businesses setup requirements and all other related services.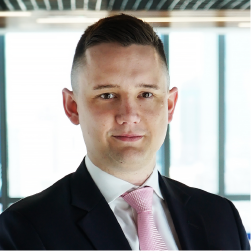 Alistair Paine
Business Setup Manager
Alistair Paine has been a Business Set-Up Manager for 4 years with Creative Zone and has vast experience in company structuring, Free Zone and onshore UAE company formation, offshore SPV creation and providing risk mitigation solutions for entrepreneurs, SMEs and large corporations establishing or expanding their presence here in the UAE.
Prior to this Alistair has had experience in Corporate Services his whole professional life. Working closely with a premium capital raising outfit previously, Alistair has built up a strong network of lawyers, accountants, tax advisors, corporate finance houses, banking professionals and corporate service providers. Having lived in the UAE for an overall period of 22 years, Alistair has watched the country develop, grow and transform into the global powerhouse it is today and proudly calls the UAE his home.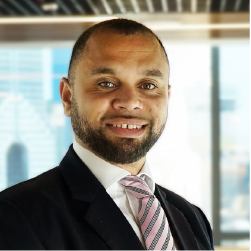 Romell Gumbs
Business Setup Advisor
A Sales professional, with 9+ years of experience in increasing responsibility, successfully managing sales and business development areas within IT Software, Cyber Security, Technology and Hospitality.

Highly experienced in developing business and establishing commercial agreements with extensive C-level contacts across EMEA with an impressive track record of closing enterprise sales, exceeding expected quotas and revenue growth.

Recognized for contributions to record-setting sales figures, with key account management and creating new business.

Proven ability to lead sales teams to achieve multibillion-dollar revenue gains. Offer an in-depth understanding of the sales cycle process and remain focused on customer satisfaction throughout all stages.

My success is based on hard work, goal orientation, emotional intelligence, patience, persistence, integrity and practising common sense management by example.