Business Setup In The UAE (with Dubai Chamber and Dubai Business Women Council)
The pandemic has completely altered the business dynamics, requiring businesses and entrepreneurs to reinvent the business wheel. The unique situation has also accelerated global mobility and flexibility when it comes to running companies. Now more companies are opting to set up shop in a place that supports ease of doing business, has the intelligent infrastructure, a favourable environment for entrepreneurs, and finally provides safety and security for individuals and families.
Join us for a power-packed session with Lorenzo Jooris, CEO, and Alistair Paine, Business Setup Manager of Creative Zone who will take us through the entire process of business setup in Dubai. The session will discuss some key actionable strategies that will help you launch your business in Dubai, advise on best-suited zones for your business, and familiarize you with the industry changes and answer all your related questions.
Topics of Discussion
11:00am

-

12:00pm

Advice on the right jurisdiction
Overview of the entire business setup process
Acquiring long-term visas
Banking solutions
Newly introduced rules and regulations
The most viable business activities in today's age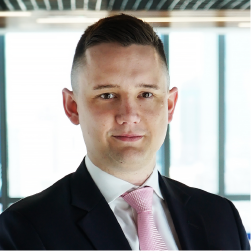 Alistair Paine
Business Setup Manager
Alistair Paine has been a Business Set-Up Manager for 4 years with Creative Zone and has vast experience in company structuring, Free Zone and onshore UAE company formation, offshore SPV creation and providing risk mitigation solutions for entrepreneurs, SMEs and large corporations establishing or expanding their presence here in the UAE.
Prior to this Alistair has had experience in Corporate Services his whole professional life. Working closely with a premium capital raising outfit previously, Alistair has built up a strong network of lawyers, accountants, tax advisors, corporate finance houses, banking professionals and corporate service providers. Having lived in the UAE for an overall period of 22 years, Alistair has watched the country develop, grow and transform into the global powerhouse it is today and proudly calls the UAE his home.