The social activity levels of individuals over the past 5 years has seen to be increasing exponentially. Whether it be a teenager or a business owner, everyone has at least one active social media account.
This implies that there is always a scope for discussion or a debate when it comes to targeting potential clients through the right social channels. It is highly crucial for every business owner to understand the complex yet simple algorithms that govern the behavioral user patterns of all social networking sites.
Today, Creative Zone were pleased to host Ms Dawn Kubicek, Founder and CEO of Leaders in Digital to lead an insightful workshop on Instagram and Facebook Advertising.
The workshop witnessed 50 business owners and entrepreneurs gather at Nook Dubai where Dawn took us through the basics of creating optimised paid campaigns, choosing the right targeting models, explaining the various forms of lead generation methods, and navigating the tricky algorithms of each social media platform.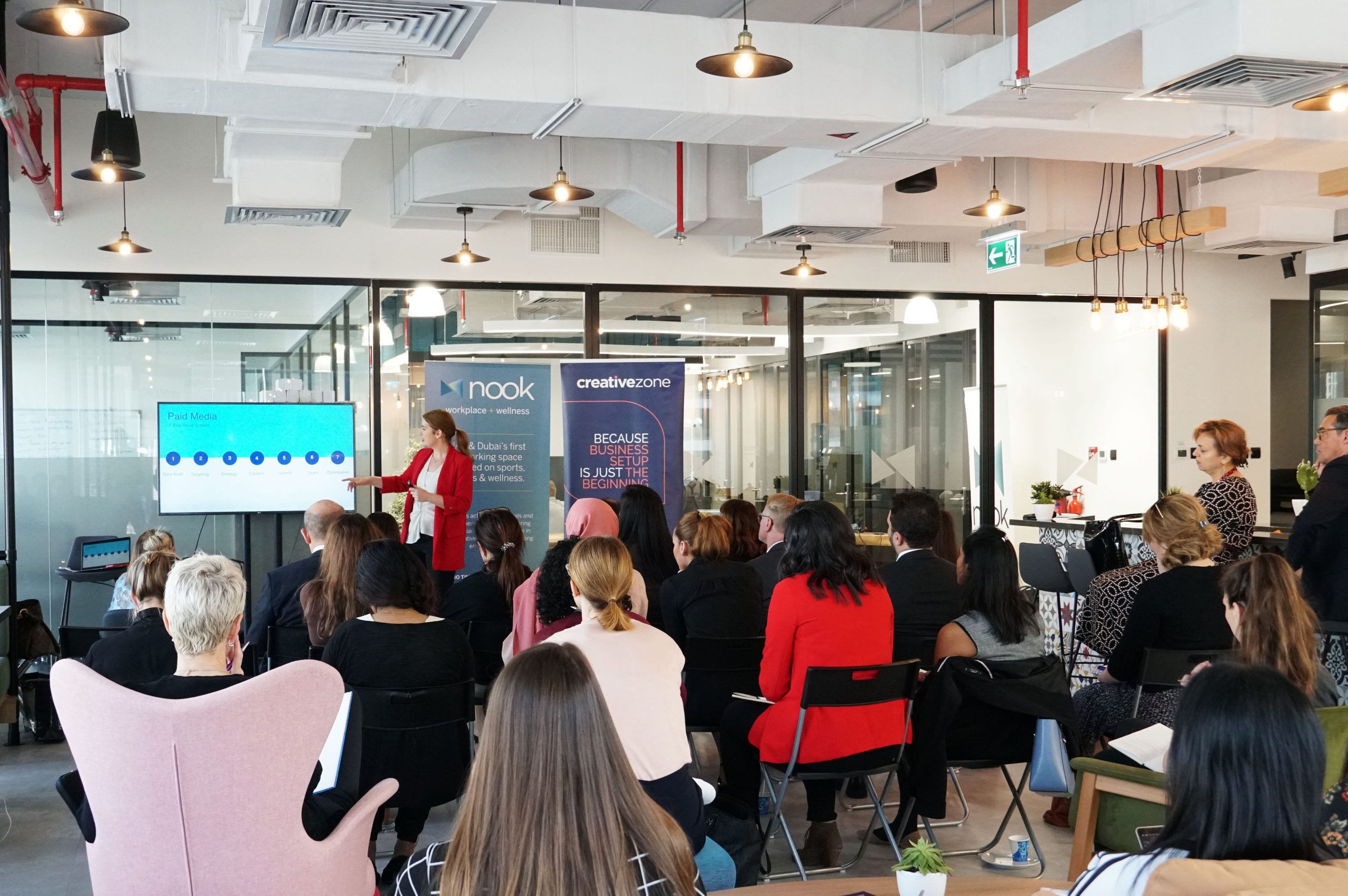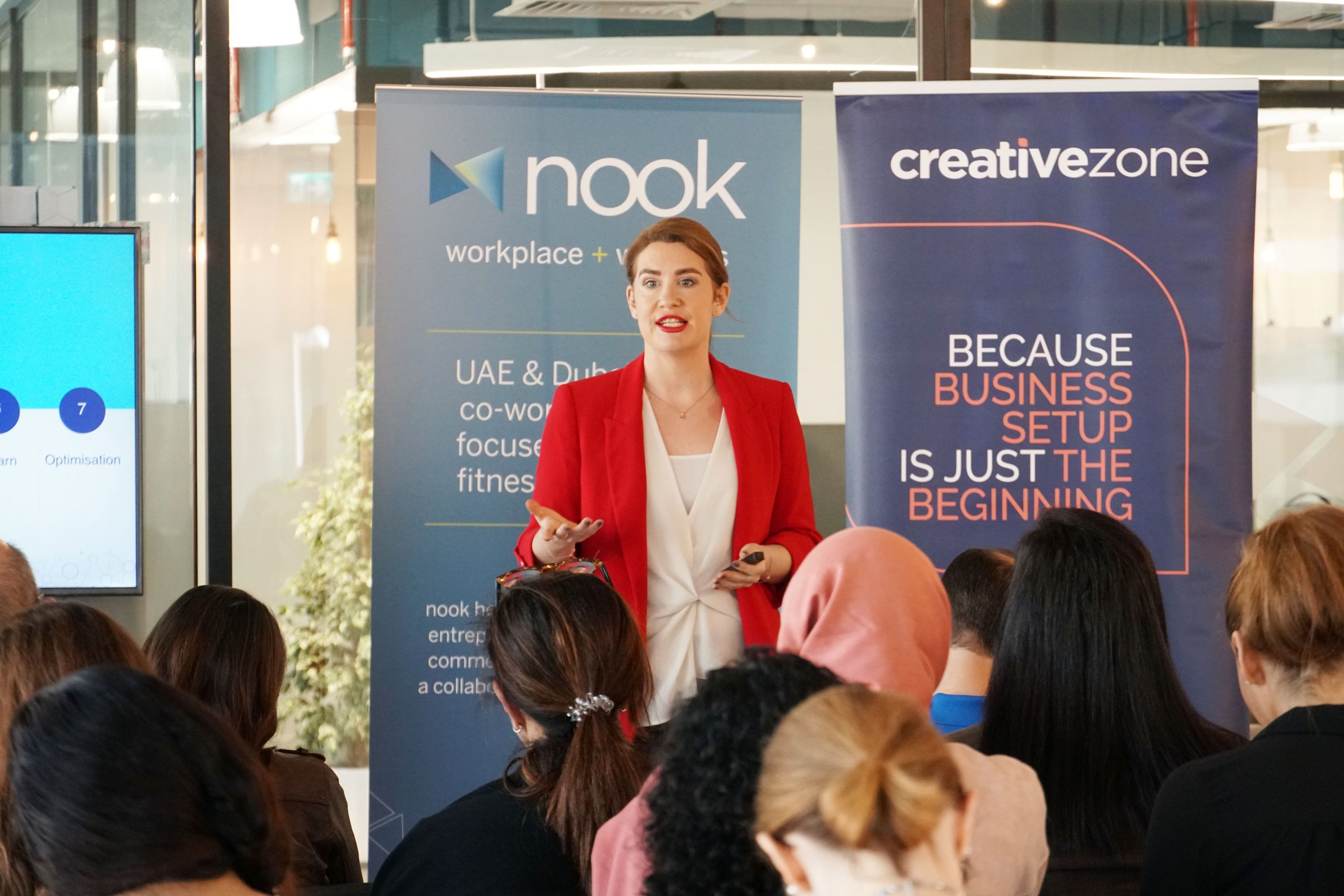 "Collaborating with Creative Zone on my Facebook and Instagram Social Paid Advertising workshops are always a great experience.", says Dawn. "It's great to educate their community of startups and entrepreneurs on how to reach their top audience through social ads as it is becoming a challenging task to get it right. I'm already looking forward to being part of their next workshops later this year."
At Creative Zone, business setup is merely the beginning. From business workshops to networking receptions, the company is on a mission to create opportunities for clients to grow and develop their businesses and connect them with each other to promote their work and exchange ideas.
Stay tuned for more exciting and insightful events every month! Join us this 30th of January at 7pm, Intersect By Lexus, DIFC Gate Village 7 for our second season of CZ SOCIAL CLUB. Register now for an exciting networking evening!