CZ Tax & Accounting
CREATIVE ZONE Tax & Accounting is an integral part of a much larger network of specialized business services, focused on providing professional end-to-end advice and support to business owners in the UAE. Our parent company – CREATIVE ZONE established in 2010, is now recognized as Dubai's largest and most trusted company formation specialist firm, boasting more than 12,000 successful company registrations to date.
The vision of CREATIVE ZONE, is to go beyond the company formation process and provide dedicated support and practical advice for the lifetime of our client's business. To this end, CREATIVE ZONE Tax & Accounting was launched.
Our highly qualified and friendly team have extensive experience with Tax in the United Kingdom and are well versed in a wide range of financial reporting services including Accounting, Bookkeeping, Auditing and VAT registration and Tax Returns filing. We also provide customized outsourced solutions on request and welcome you to our office in Downtown Dubai.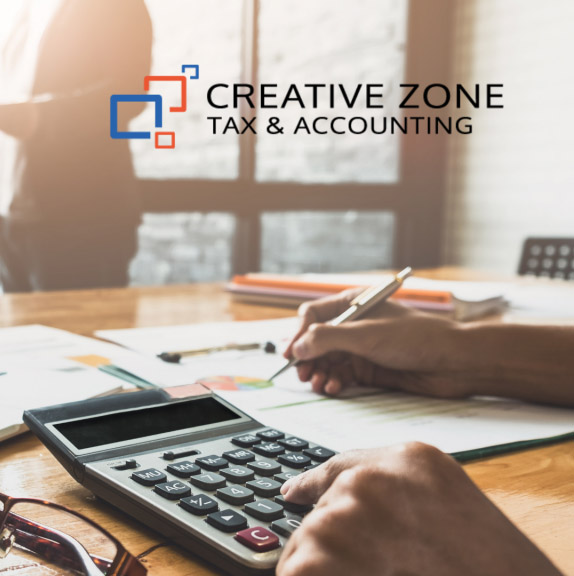 VAT Registration

VAT Registration Amendment

VAT Consultancy

FTA Reconsideration Form
VAT Return Filing

VAT Return Verification & Filing

Financial & Management Consulting

Bookkeeping
Payroll

Auditing

Zoho Setup & Training

Accounting Review
Bank Statements

Sales Invoices

Expense Receipts

Applicable CREATIVE ZONE Tax & Accounting client checklist
Those clients who avail our Accounting and Bookkeeping services will receive a clear quotation outlining the reports that our team will prepare and submit on a monthly basis. These reports will include:
Profit & Loss a/c (Monthly)

Balance Sheet

Cash Flow Statement

Trial Balance

Receivables Aging Statement

Accounts Payable Aging Statement
CREATIVE ZONE Tax & Accounting Services will perform monthly bookkeeping and prepare monthly financial statements [JS3] for the Company using a cloud[JS4] -based based software.

CREATIVE ZONE Tax & Accounting Services will complete the quarterly VAT return on behalf of the company, however at all times the Company shall be liable for ensuring that its tax obligations are up to date and correct, (this is subject to the VAT return being simple in nature and CREATIVE ZONE Tax & Accounting Services being able to access the governments VAT return portal[JS5] on customers behalf).

The Company will provide all the necessary documents related to accounts either in hard or soft copy on a monthly basis to CREATIVE ZONE.

If required, CREATIVE ZONE will set up the Chart of Accounts (COA) in the online system based on the COA received from the Company or at a fee.

CREATIVE ZONE will agree a calendar, frequency and method for the delivery of documents with the Company.

CREATIVE ZONE will record all transactions related to the income, operating expenses, staff reimbursements, cash and bank transactions, accruals, prepayments, fixed assets as duly approved by the Company, on a monthly basis.

CREATIVE ZONE will maintain cash and the bank books and execute account reconciliations.

CREATIVE ZONE will prepare the Trial Balance, Statement of Income & Expenses, Accounts Receivable Aging Statement and Accounts Payable Aging Statement. [JS6]

On a monthly basis. All the reporting will be delivered in excel formats and using CREATIVE ZONE's standard format. Any changes required on the format will be agreed and discussed and such changes may be charged additionally, depending on efforts involved due to software limitations.

CREATIVE ZONE will sort and file all the original/ photocopy/ electronic invoices and receipts each month in the respective folder/ files. All hard copies will be returned to the Company after they have been accounted for.

CREATIVE ZONE will also support the Company during the year end audit if required and the service will be billed separately.

The Company will carry out the necessary reporting obligations, imposed by the UAE regulatory authorities, excluding VAT quarterly submission.
Standard Accounting Setup Package
One-time setup fee for the first year AED 1,500 includes the following:
Introduction meeting

Setting up of Chart of Accounts in the software

Setting up opening balances as per Trial Balance provided by the client

Designing MIS reports*

Waived off with annual bookkeeping contract
Notes – If the client has extensive requirements beyond the standard package inclusions, CREATIVE ZONE Tax & Accounting retains the right to charge appropriate fees, subject to discussion with the client.
If the client wishes to enter into a contract for bookkeeping with CREATIVE ZONE Tax & Accounting Services for a minimum of 1 year, the setup fee of AED 1,500 will be waived off.
Accounting and VAT Submission Services
Slab rate based on the number of transactions:
Fees are based on maximum of 5-line items per transaction.
VAT return submission fee is applicable for filing one return per company and not per group.
Each additional hour or external audit support will be charged at an hourly rate of AED 100.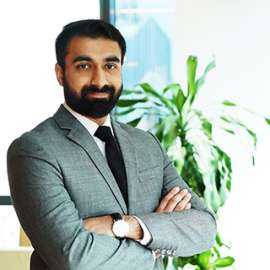 Zeeshan Toor
General Manager (ACCA, CMA, UAECA)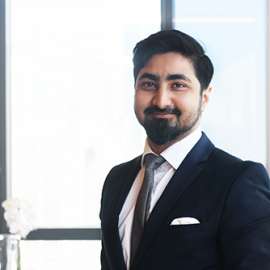 Salik Khatri
Senior Tax & Accounting Advisor (ACCA, UAECA)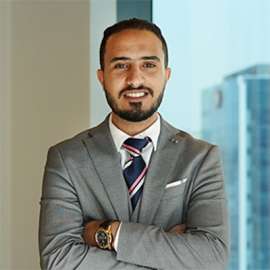 Mohamed Al Sayed
Senior Tax & Accounting Advisor (Approved Tax Agent Accredited by the FTA)
Reach us
CZ Tax & Accounting
Suite 1702, Level 17, Boulevard Plaza Tower 1
Sheikh Mohammed Bin Rashid Boulevard
Downtown Dubai, Dubai, UAE.
 info@cztaxaccounting.ae