UAE is emerging as a preferred 'startup and investment hub' in the global entrepreneurial landscape. According to startup Cities Index Ranking, Dubai has surpassed older, well-established, startup ecosystems like New York and Tokyo by achieving a record, five/five in the Income Tax score. 
Historically, commerce and investment was generated from more traditional markets of gold trading, oil and gas, property and most recently – tourism. However following the global financial crisis, and a concerted effort by Dubai leaders and Government bodies, many niche industries are starting to emerge fuelling foreign interest.
Within such a favourable environment, UAE's Free Zones are further enhancing the options available to expat investors. The wide range of business activities, tax advantages, low cost startup options, modern infrastructure and access to international trade routes are favourable features.
You can repatriate your entire profits
While operating in the Free Zones, Expatriates have the freedom to repatriate all their company profits back to their country of origin. This kind of freedom is highly beneficial for companies operating in the Free Zone, as the complete share of gains can be transferred.
100% duty exemption
The import export duties that are generally applicable world-wide are exempt in UAE Free Zones. This saves your company from a good deal of paper work and red tape requirements. Without having to bear large excise duty taxes, Startups are able to turn higher profits on a smaller investment, a much needed feature of scaling up.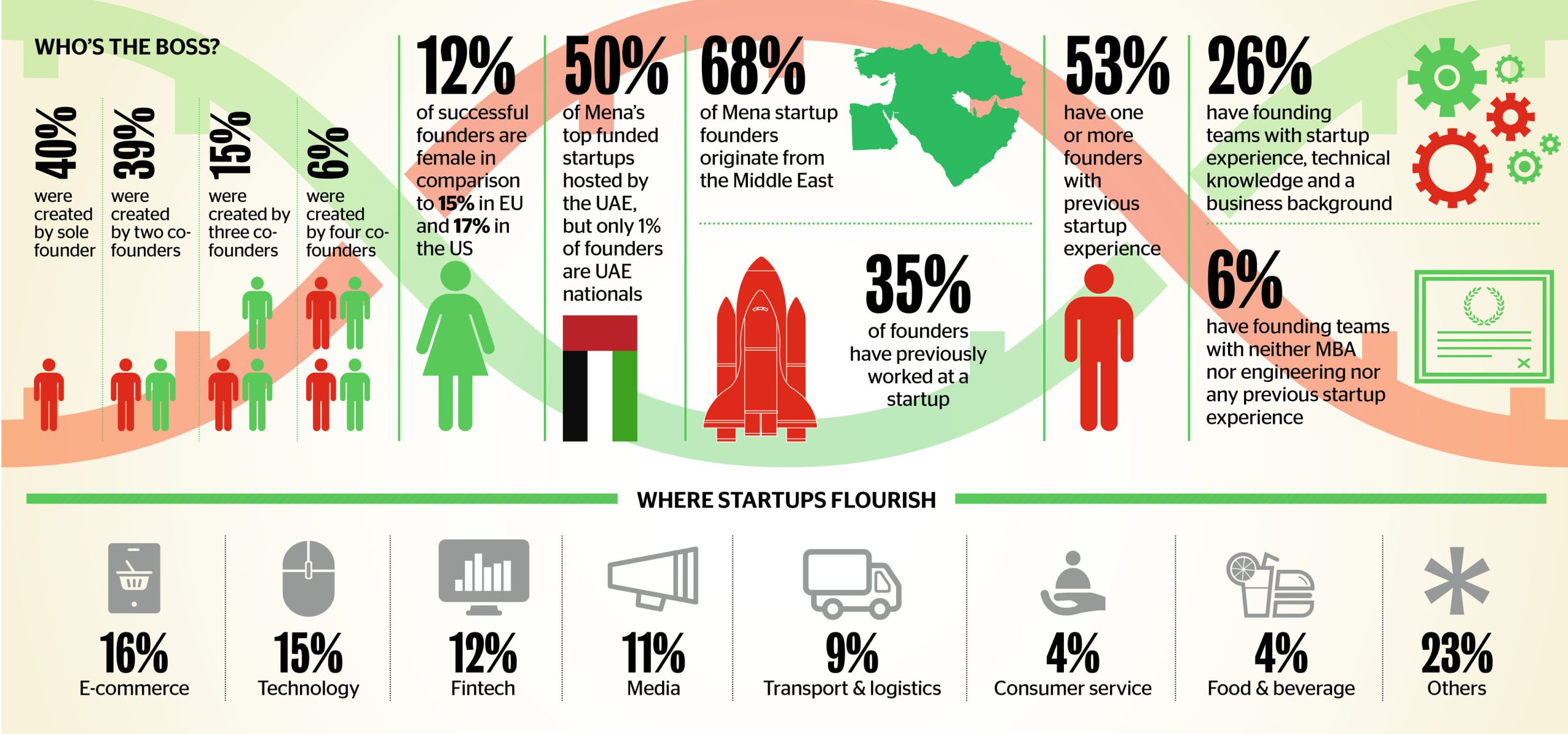 Photo Credit: MAGNiTT
The Middle East is 'well connected'
The MENA region is particularly attractive for foreign investors interested in connecting through lucrative and ancient trade routes that are still thriving in the global economy.
A sophisticated communications grid, coupled with the UAE Government's proactive support of innovation and technology adds to the attraction for Startup enterprises.
Another inviting feature of the region is a burgeoning, tech-savvy, business orientated younger generation. Family business heirs are becoming more enterprising and eager to invest in new technologies from overseas.
Families and employees enjoy easy entry
If you are considering relocating to the UAE with business and family in hand, you will generally receive an accommodating approach to family and employee visas. Compared to other countries, the UAE has fairly flexible visa rules and especially for business owners. Visas generally remain valid for one to three years so relocation is a long-term investment.
Enjoy a non-tradition office space
Another advantage for business entrepreneurs considering establishing a Free Zone trade license is that actual office spaces is not always a pre-requisite. In many zones like Fujairah Creative City Free Zone, there are no office space requirements. In other instances, you can even share desks or office locations. Thus, office infrastructural investment can be saved. 
---
50 per cent of startups in MENA are based in UAE according to startup reports released by MAGNiTT that is why UAE is tagged as the startup hub for entrepreneurs.  Setting up a business in the UAE is becoming easier specifically at the Free Zones.  Free Zones provide a wide range of business activities from consultancy, e-commerce, finance to IT services. To learn more about your licensing options in the country, contact one of our Business Setup Advisors and schedule a free consultation. Call 04 567 7333 or live chat with us.
CLIENT TESTIMONIALS

 "I have been registered with CREATIVE ZONE for 2 years now and have always found my dealings with them to far exceed my expectations. Excellent customer service, a genuine interest in you and what you are doing, simple process delivery and great support are some of the attributes that make me very happy to be associated with CREATIVE ZONE."  
– Pam Wilson Founder & Managing Director, Silla"

"A colleague recommended CREATIVE ZONE to be because of the simplicity of the setup and the step-by-step process that CREATIVE ZONE use. I had my trade license within a week of initiating my setup and within 2 weeks my bank account was setup. I definitely recommend CREATIVE ZONE to anyone looking to setup their own business."  
– Michael Graham Hoff Founder/CEO, Mike Hoff Consulting