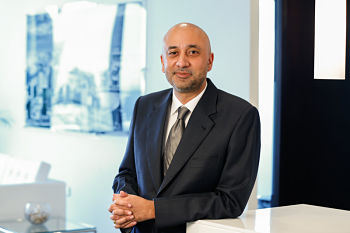 Mahesh Dalamal
Mahesh Dalamal comes from strong global management, investment, and entrepreneurial background. Since moving to Dubai from London in 2005, he has established and managed two highly successful businesses in the UAE. His vast experience, both here and abroad, made him quickly adaptable to paradigm shifts in the local and global business landscape.
Prior to CREATIVE ZONE, he founded Gulf Relocation Services; a Dubai based firm providing relocation and company setup assistance to individuals and corporations moving to the UAE. He developed the company into the leading player in the industry, boasting an impressive client list of the likes of Siemens, Tetrapak, Clyde and Co, Grey Advertising, Generali Insurance, and Six Senses Resort and Spa.
Mahesh was born and raised in the UK and studied Business Management and French at King's College, University of London. He plays tennis and has represented Kent schools nationally. He is fluent in French and Hindi and has travelled extensively throughout Europe, USA, Asia, and Africa both for leisure and business.
"The success of CREATIVE ZONE is built upon a truly exceptional team combined with a strong company ethos of professionalism, honesty, transparency, and always putting the needs of the client first."