Set Up a Company In Dubai – Best structures and jurisdictions for setting up your business
Businesses in Dubai are springing back to life as the country is showing positive signs of economic recovery and growth, post COVID-19. Starting a new business in Dubai can give your business an immense lead as consumer demands have notably changed in the last few months, giving your business a lead in taping the emerging market in its early stages and capturing a larger a market share. Establishing a company in Dubai also comes with an additional set of advantages such as various business can now be solely owned in the Mainland and getting a license is now more affordable and quicker.
So, if you are someone dreaming of having your own company, this could be your time!
After an extremely fruitful and popular webinar on company formation our business set up advisors are back with another power-packed session on Setting up a Business in Dubai. The session will give you action strategies to help you launch your business in Dubai, advise on best-suited zones for your business, familiarise you with the changes in the business ecosystem and answer all your related questions.
Agenda
12:00PM

-

01:00PM

Choosing between DED and Free Zone License
Acquiring Primary and dependent visas
Banking solutions
The newly introduced rules and regulations
The most viable Business Activities in today's age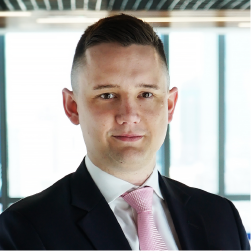 Alistair Paine
Business Setup Manager
Alistair Paine has been a Business Set-Up Manager for 4 years with Creative Zone and has vast experience in company structuring, Free Zone and onshore UAE company formation, offshore SPV creation and providing risk mitigation solutions for entrepreneurs, SMEs and large corporations establishing or expanding their presence here in the UAE.
Prior to this Alistair has had experience in Corporate Services his whole professional life. Working closely with a premium capital raising outfit previously, Alistair has built up a strong network of lawyers, accountants, tax advisors, corporate finance houses, banking professionals and corporate service providers. Having lived in the UAE for an overall period of 22 years, Alistair has watched the country develop, grow and transform into the global powerhouse it is today and proudly calls the UAE his home.
Jamie Harvey
Senior Business Setup Advisor
Jamie Harvey is one of Creative Zone's senior Business Setup Advisors, experienced in company formation with a demonstrated history of working in the business consulting history. Jamie specialises in helping clients make the right choice when it comes to choosing between Mainland or Freezone and has worked with many SMEs and vast organizations in their pre-business setup and growth.
Paul Prendergast
Head of Revenue and Strategy
Paul Prendergast, has over 23 years direct experience managing successful international businesses and sales teams in bespoke added value technology areas. In the last 7 years he was responsible for the creation and performance of a startup in Europe that now generates revenue in excess of €30M annually. Prior to his role in Creative Zone he was active as a Sales and Marketing consultant in the UAE.

In addition to his direct business experience and track record of success, he is a fellow of the Chartered Institute of Marketing (FCIM) and holds a Business Studies & Marketing Degree. He is adept in orienting and structuring businesses and teams to deliver their goals.