Key Ingredients for Launching a Startup (with Dubai Chamber and Dubai Business Women Council)
Starting a startup isn't easy, and first-time entrepreneurs may feel like there is so much to do and often get confused about where to start. Passion, conviction and hard work play a big role in shaping a company, but an entrepreneur also needs to make sharp and timely decisions to be successful.
On May 16th, join our mentor Lorenzo Jooris, CEO, Creative Zone as he talks about key ingredients that go into making your startup a success. From knowing the product to creating a solid team and robust execution, the workshop will give you a thorough grasp on a business launch and its scalability.
Objectives/take-away points:
10:00am

-

11:00am

Develop simple but impactful strategies to attract prospects and valuable partnerships 
Find your WHY
Testing, critiquing, and launching the product
Learn how to price and present your services
Discover how to build your personal brand and revenue through partnerships and speaking opportunities
Learn how to efficiently scale your business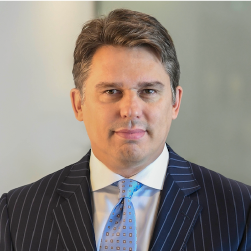 Lorenzo Jooris
CEO, Creative Zone
Lorenzo Jooris is the CEO of Creative Zone, Dubai's leading business advisory firm. Mr Jooris holds extensive and diverse experience in the Middle Eastern and South Asian business markets and retains an expert opinion on the regions' SMEs and startup culture. He was the founder of One World Communications, a full-fledged multi-media powerhouse advising governments around the world in branding and communication strategies. He, later on, started LEADERS Middle East Magazine in the UAE and formulated 'Leaders without Borders' an initiative that promotes young social entrepreneurs' development and Power Women of Arabia Debate. In 2018, he joined Arton Capital as the Vice President of global growth and strategy where he oversaw the international expansion of the company and was in charge of sales, marketing and events worldwide.

Lorenzo is a firm believer in giving back to the community, and within Creative Zone he has spearheaded significant initiatives to help and support promising startups and entrepreneurs. He is also the author of "Recipes for a Better World" and serves as an advisor to the James Michel Foundation.